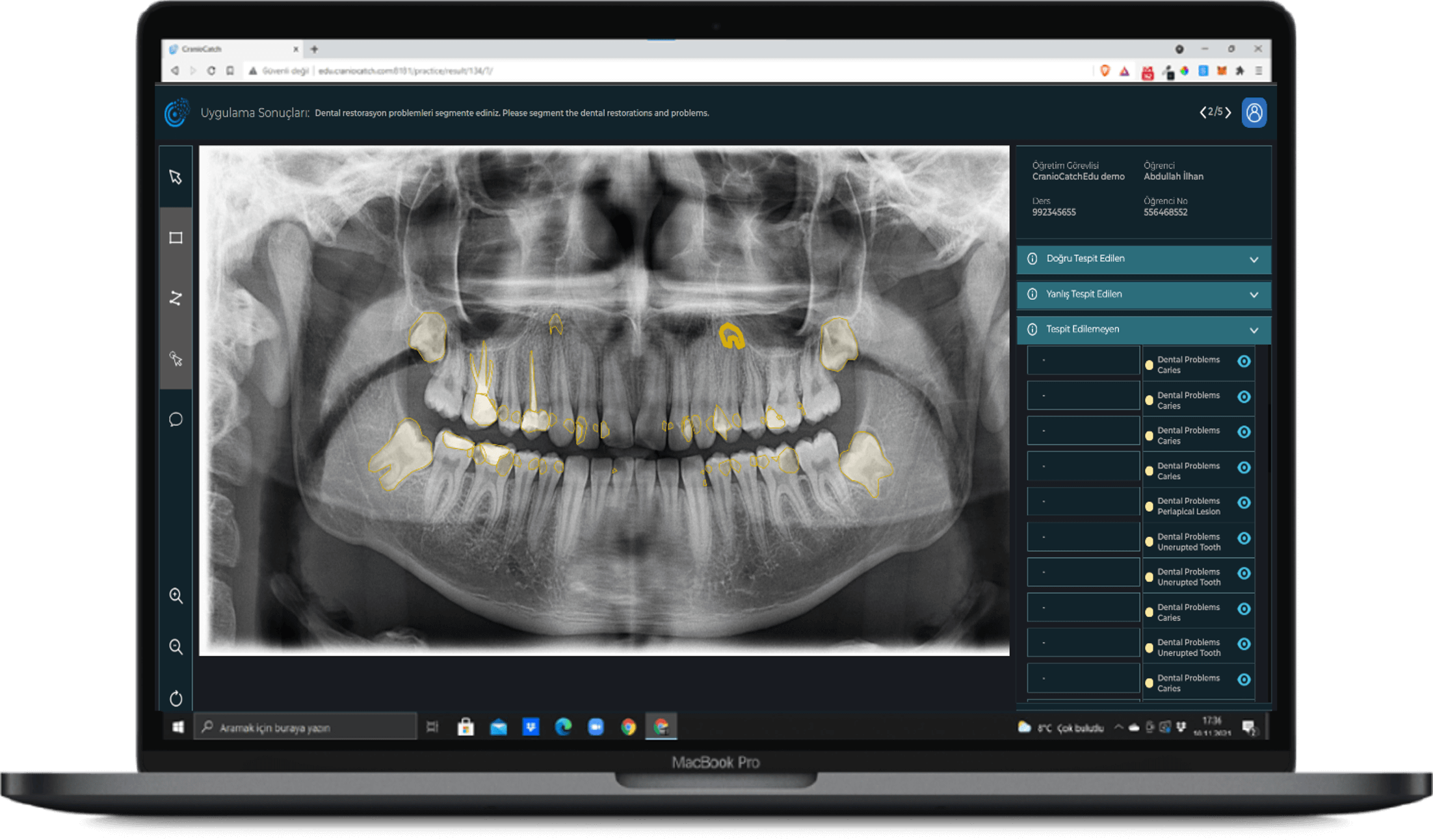 Dentistry Education Module
CranioCatch helps dental educators teach dento-maxillofacial radiology anatomy and pathology with 2D and 3D radiographic modalities using artificial intelligence.
Teaching institutions (such as universities) can use this platform to teach real-time dental radiographs that can provide an in-depth overview of radiology for dental students.
With CranioCatch, students can understand different imaging modalities, develop a systematic approach to the interpretation of imaging, including recognizing common pathology, and apply knowledge of anatomy to radiological images.